PMJA Editor Corps
NEED EDITORIAL ASSISTANCE? PMJA HAS YOU COVERED!
Make your request now!

The PMJA Editor Corps is a team of experienced, reputable editors who can help you produce high-quality news stories quickly and affordably. With support from the Corporation for Public Broadcasting, PMJA members can get editorial assistance at a subsidized cost.
HOW DOES IT WORK?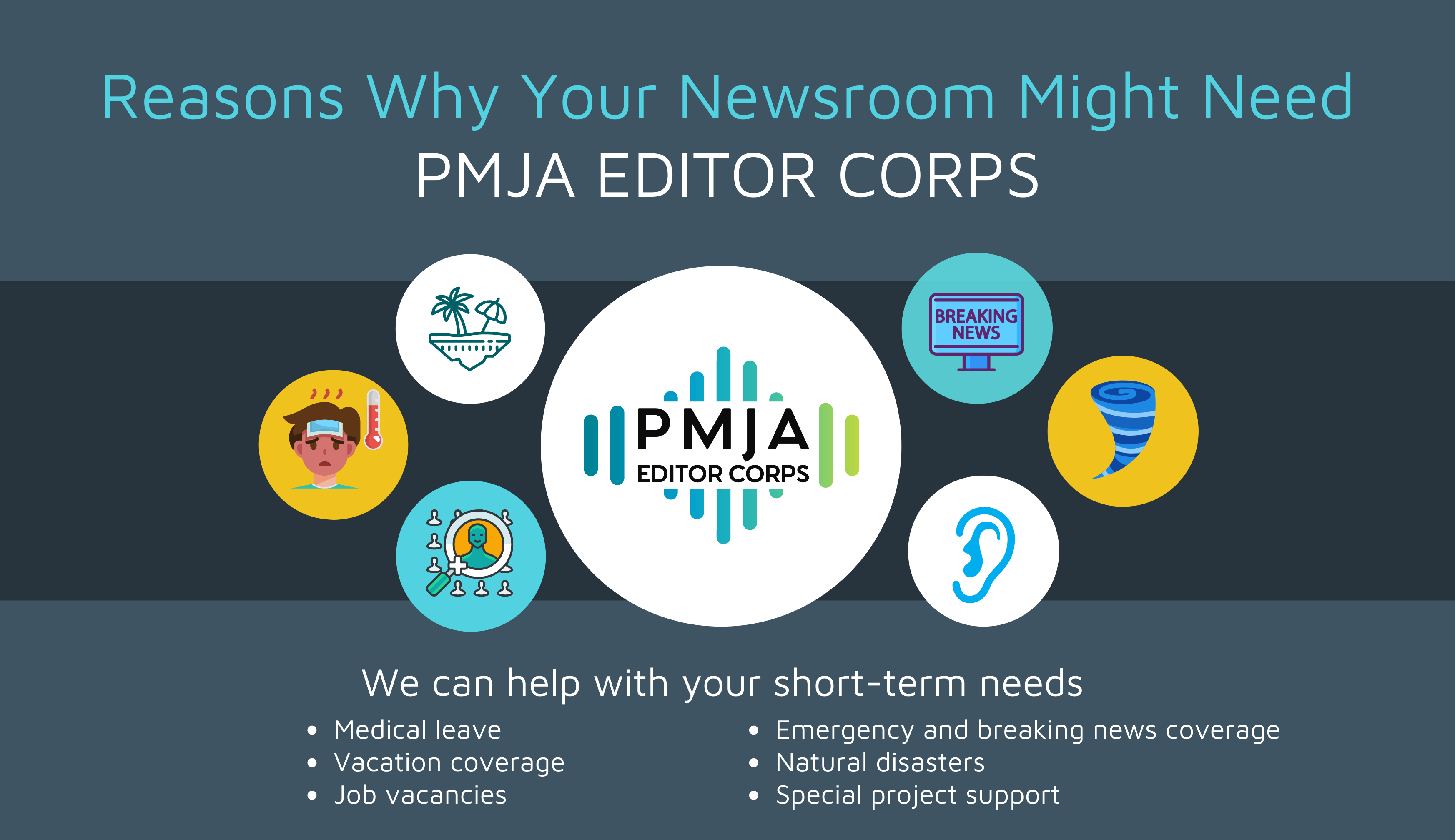 Editors can provide assistance with a variety of tasks, including:
| | |
| --- | --- |
| Editing | Fact-checking |
| Digital editing | Coaching |
| Pitch feedback | Story development |
| | |
THE DETAILS
Any PMJA News Organization member can request assistance from the Editor Corps. Not a member? Join today!
You'll be charged for each hour an editor works with your station. That rate includes not only paying the editor $85/hour, but also administrative and payroll tasks that will save your valuable staff time when you are strapped the most. News managers benefit through time saved in trying to identify, interview and onboard freelance editors while still trying to manage day-to-day tasks.
Thanks to support from the Corporation for Public Broadcasting, members enjoy subsidized hourly rates based on your newsroom size.
| | | |
| --- | --- | --- |
| Small station | 1 - 5 staff | $25/hour |
| Medium station | 6 - 15 staff | $40/hour |
| Large station | 16 or more staff | $65/hour |
You can choose to pay when you make your request or to be invoiced.
Terms & Conditions for News Organizations using Editor Corps
Read the press release from CPB.
Editor Corps funding provided by
Meet the Editor Corps