Back to PMJA 2023 Speakers
John Dankosky
Director of News and Audio
Contact information may be available to logged in members.
Professional Bio
John leads the radio team that creates Science Friday, the weekly, two-hour flagship science program on public radio. He's also been a long-time guest host on the show.

John likes building radio collaborations. He helped bring together 18 stations across the Northeast to cover environmental issues, which eventually led to the creation of the New England News Collaborative; he worked with NPR on their Collaborative Coverage Project; and was an editor and host for the national collaborative talk program America Amplified. Now, as part of this ongoing work, he's helping to build our State of Science Reporting Network, working with member stations on local science stories of national significance.

For 25 years, John oversaw news programming at WNPR, where he started the daily talk show, Where We Live and regional magazine program NEXT. He's also produced award-winning long-form documentaries on mental health and care for the elderly, and hundreds of short stories for NPR and public radio stations, including one about virtual reality in dentistry that's actually pretty embarrassing to listen to now.

You can also see him doing live events for The Connecticut Mirror, The Connecticut Forum, and The International Festival of Arts & Ideas.

John grew up in Pittsburgh, and is as big a Mr. Rogers fan as you'll find anywhere. He and his wife live with three cats and thousands of bees in the sleepy Northwest hills of Connecticut.

That's also where you'll find their yoga studio, LAM Yoga, where John is a certified yoga teacher. That means he's way more relaxed than he used to be when he was a station news director.
Company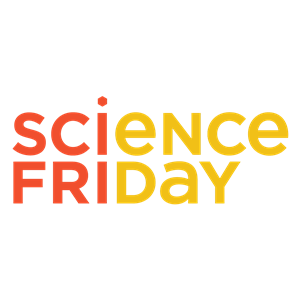 Science Friday
Supporter
---
Education:
Duquesne University 1992
Bachelor of Arts in Communications
Quinnipiac University 1999
Master of Arts in Journalism
Job Role