Back to PMJA 2023 Speakers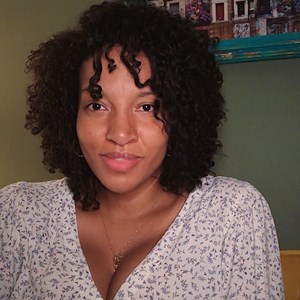 Samantha Ragland
Vice President, Journalism Programs
Contact information may be available to logged in members.
Professional Bio
As the Vice President of Journalism Programs for the American Press Institute, I am a connector and a collaborator leading a talented team of former journalists and newsroom change agents. We believe we can impact the longevity of local news, in whatever form that news takes. This work looks like leading API's efforts to develop, support and sustain healthy local news organizations through our coaching and training, and our facilitation and development of journalists and their news organizations. In addition to the local news transformation program, Table Stakes, I oversee our community listening work as well as our Inclusion Index.

Formerly, I was a leadership faculty member at The Poynter Institute where I taught journalists across the world and focused my efforts on directing Poynter's flagship Leadership Academy for Women; launching a new leadership program for women who media, Lead with Influence, for women who lead products, platforms and processes — not people; a co-directing the Poynter-Koch Media and Journalism fellowship program, which serves up to 60 early-career journalists across disciplines every year.

I'm a local journalist through and through and my previous newsroom experience includes being the Director of Digital Content Strategy for GateHouse/Gannett Media's Florida Group and being the Manager of Digital Storytelling at the Palm Beach Post.
Company American Press Institute
---