PMJA Editor Corps
We've pressed pause for now.
PMJA is taking a pause on the Editor Corps.
Thanks to funding from CPB, we developed a sustainability plan for the Editor Corps so we can continue to provide thisvaluable service. As we wrap up another successful year of the program, it's time for staff to take a moment to make the recommended changes and build the infrastructure to make sure that more stations can take advantage of the program and get the most out of it. We'll be working on securing new funding, developing marketing and onboarding resources and improving the tools used to administer the program
Stay tuned for the launch of the revamped Editor Corps in summer 2023!
---
PMJA's Editor Corps, launched in 2020, was originally an emergency response to the burdens faced by stations at the onset of the global pandemic. The program was continued as a response to the ongoing pandemic situation and other news events that continued to place burdens on local newsrooms. Since it began, the program has provided editorial assistance to nearly 50 stations. The Corporation for Public Broadcasting is funding the PMJA Editor Corps to continue through early 2023.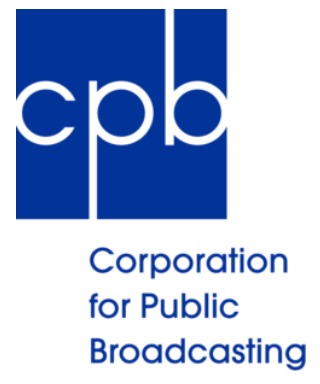 The PMJA Editor Corps is made up of seasoned freelance public media editors who have made themselves available to stations. PMJA membership is not required to request an editor. Editors are assigned based on individual availability and funding. While every effort is made to fulfill requests, it is possible that PMJA may need to prioritize requests. In that event, will be given to stations working on special projects or in-depth reporting, stations covering staff leave time, and those stations looking to provide additional coaching to less experienced staff members.
---
If you are considering requesting editing under the PMJA Editor Corps, please review our frequently asked questions below. Some requirements have changed.
How do I request an editor?
Fill out the request form (disabled)
How are applications prioritized?
Preference will be given to stations requesting the following:
Assistance on special projects including covering elections, in-depth reporting on topics important to the community and any coverage of the station or its licensee.
Editorial assistance that will cover staff editing while the news manager focuses on strategic planning, budgeting, staffing issues and other management issues.
Editorial assistance that provides additional coaching to less experienced reporters.
Coverage for a station that is working to fill an open editorial position.
What are my obligations in exchange for editor assistance?
Stations receiving assistance are required to:
Distribute content created with PMJA Editor Corps assistance through their broadcasts, websites, and social media platforms.
Within 30 days, email PMJA with links to content demonstrating that appropriate credit is included

Provide credit on air – "Produced with assistance from the Public Media Journalists Association Editor Corps funded by the Corporation for Public Broadcasting, a private corporation funded by the American people."
Provide credit online that recognizes funding from CPB and links back to https://pmja.org/pmja-editor-corps/
How long can I have an editor?
We ask that each request be limited to 4 hours. Either editors can work for 4 straight hours with the station (for example to cover for an editor who needs a break for a four-hour block) OR editors can work on a specific project that may take a total of four hours over the course of a few days.
As of October 27, 2022, stations will be billed for hours worked by their editor at the rate of $85/hour. PMJA will cover the overhead cost of negotiating, scheduling and paying editors thanks to the support of CPB.
The limit for any one station to have editing and/or overhead cost covered is 100 hours. After that limit is met, stations will be allowed to request additional assistance at the rate of $100/hour. PMJA will continue to provide administrative assistance.
Stations requesting support for more than one week will need to submit a new request for each week of support so that PMJA can more equitably schedule editors.
Can I request a certain editor?
You can make a request to be matched with a specific editor, and PMJA will try to honor such requests. However, the program will be based on the time each editor has available, and those constraints may not allow us to honor your request. We also want to make sure that all the members of our Editor Corps receive assignments through this project and that we don't leave anyone out.
Are there deadlines?
PMJA requests that you make every effort to fill out the request form before 5 p.m. ET for the following day. For weekend requests, we ask that you try to make requests by 5 p.m. ET on Friday. We will try to honor requests made after these deadlines, but appreciate you making the effort to give us sufficient notice for requests.
If a station needs to cancel a scheduled editing shift, PMJA requires the cancellation be requested the business day prior to the shift so the editor can schedule another client. Same day cancellations will incur a charge to the station to cover 50% of the editor's pay for that day (eg. 50% of 4 hours @ $85/hr = $170) to be paid within 2 weeks of the scheduled shift.
What if I know I need help, but am having trouble determining how much time I need?
PMJA would like to make sure our editors are working as much of the requested time as possible. We will pay an editor for the amount of time we've matched them with you, so we ask that you try to organize your workflow to fit into that time and to also fill as much of that time as possible. For example, if you request an "on duty" editor for four hours, please encourage your reporters to have their pieces ready to edit during that time frame. PMJA staff is availalbe to help if you need more clarification.
Is this project only for PMJA members?
PMJA membership is NOT required to participate in this program.
Who are the editors?
Krista Almanzan
Jennifer de la Fuente
Linnea Edmeier
Aileen LeBlanc
Mike Marcotte
Julia Mitric
Rowan Moore-Gerety
Elizabeth Ried
Ted Robbins
Jeb Sharp
Katherine Smith
Traci Tong
Johanna Zorn
You didn't answer my question here – who do I contact?
PMJA staff is happy to help answer any questions. Please email info@pmja.org and we'll respond as quickly as possible.
UPDATE: Effective October 27, 2022
Due to the higher-than-expected usage of the PMJA Editor Corps program this year, the availability of free hours will be suspended next week. Despite the suspension of the free service, PMJA understands that stations continue to experience an unprecedented staffing crisis, so we will continue to provide the opportunity for stations to make use of the editors in the Editor Corps at their own expense.
PMJA is currently undergoing a process of restructuring of the program to make it a sustainable service. Until the new program is unveiled, stations may request editors at the rate of $85 per hour. PMJA will continue to administer the program, from scheduling to payroll, so that stations can continue to focus on the crisis at hand with as little friction as possible.