Priska Neely Named PMJA Editor of the Year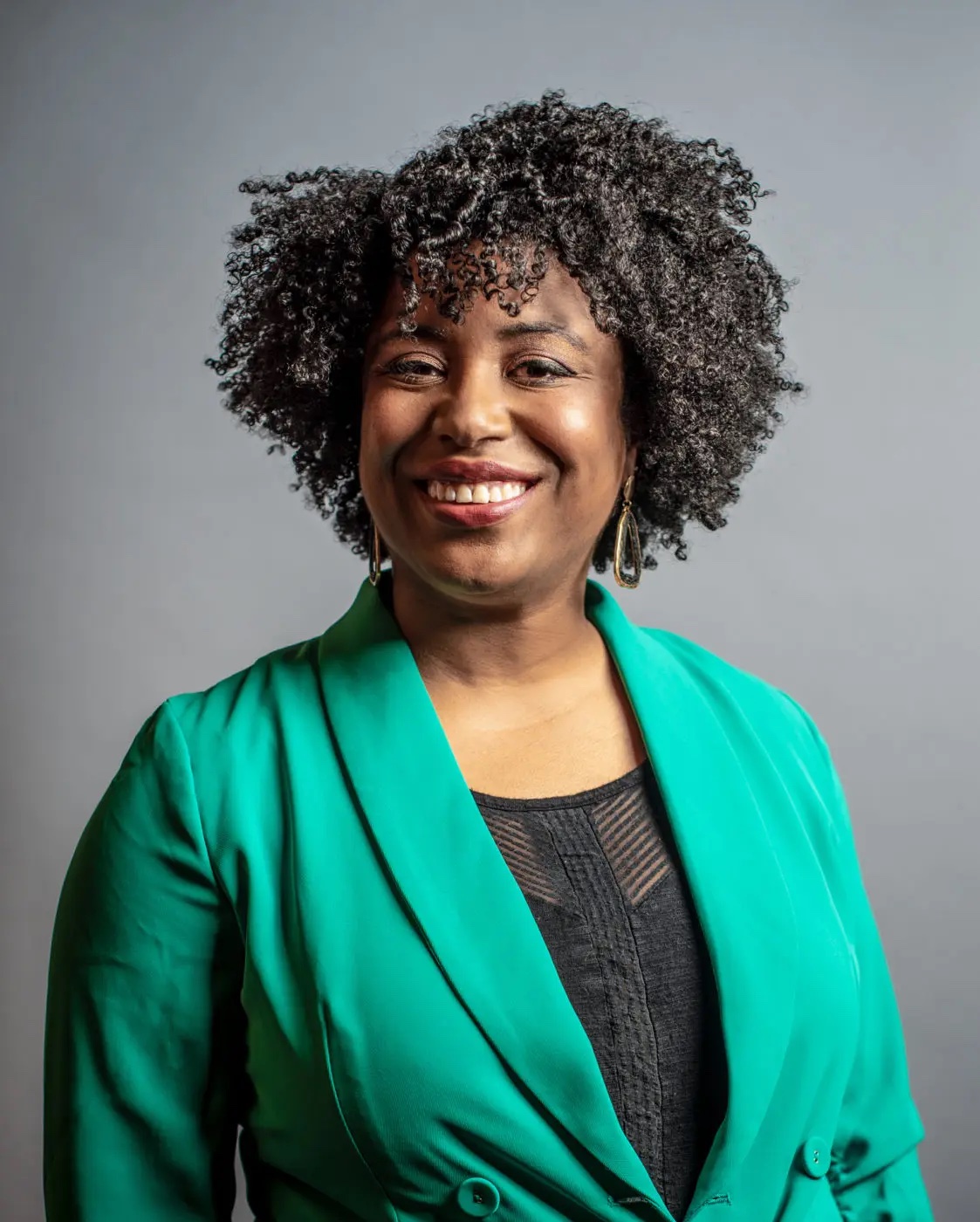 PMJA is excited to announce this year's Editor of the Year: Priska Neely, managing editor of the Gulf States Newsroom. In the midst of a global pandemic, Priska made the move across the country to lead the newly-formed collaborative between NPR member stations in Mississippi, Louisiana and Alabama.
In just over a year, Priska has hired and mentored a staff of six – both reporters and editors. It was her reporters who nominated her for this honor and they have great things to say about Priska's skills as a leader and particularly as an editor. It was clear from their nomination that they love working with her and have grown as journalists under her tutelage.
In nominating Priska for Editor of the Year, the group said, "She is responsible for making the newsroom what it is today and for mentoring a group of talented journalists. Priska is one of the most selfless editors we've had the pleasure to work with. From the moment we began working at the Gulf States Newsroom, Priska made sure we are given time to adjust, to understand our beats, and settle into our new reporting lives. She also constantly reminds us how much we are appreciated for our work."
Gulf States Newsroom reporters Shalina Chatlani, Stephan Bisaha, Bobbi-Jeanne Misick and Brittany Brown cover health care, wealth and poverty, race and equity and criminal justice across the region.
Neely's history in public media includes work on NPR's Talk of the Nation and All Things Considered in addition to her nationally recognized investigative work at KPCC and Reveal.
Priska is thankful for the honor and says it's particularly special to have been nominated by her team. "Being an editor can be a pretty invisible and thankless job, especially in a remote position. You don't get a lot of feedback, so this means a lot. I've been so grateful to start my career in leadership with such awesome reporters."
Priska says she has known for a long time that she wanted to be a leader, but finding the right path to become an editor and leader in public media is not easy. As to her editorial style, Priska says her goal is to work collaboratively with her reporters. "I'm an advocate for the listener, so when I edit it is about making sure the story is as clear as possible while still keeping the voice of the reporter."
The newest reporter on staff with the Gulf States Newsroom, Brittany Brown put it succinctly when she said, "Priska is a very detail-oriented, accessible and intentional editor, and she deeply cares about our success both as reporters and as a newsroom. Her tenacity and dedication to this work is unwavering, and I am confident in proclaiming that Priska deserves the honor of PMJA's 2022 Editor of the Year."
PMJA's Editor of the Year award was implemented in 2017 and is designed to recognize an individual who exemplifies the very best in story editing and newsroom leadership. Neely will be presented with the 2022 PMJA Editor of the Year award at the annual PMJA conference in Seattle in June.