WEBINAR AVAILABLE: Turning Radio Scripts Into Great Digital Journalism
Date posted
February 20, 2020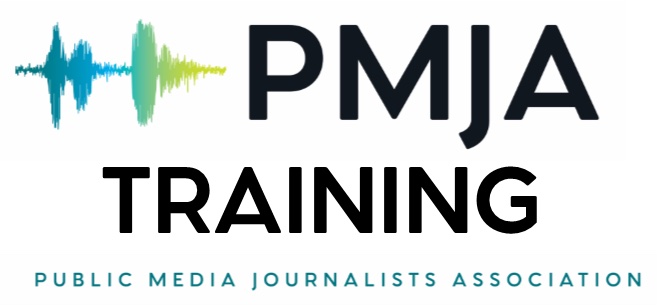 Did you miss the PMJA Training webinar "Turning Radio Scripts Into Great Digital Journalism?" No problem! The recording of the webinar is now available to view whenever you have the time.
The first in our series of 2020 monthly webinars, this training was held on February 19, 2020 and featured WBUR Reporter Adrian Ma and St. Louis Public Radio 's Senior Photojournalist, Carolina Hidalgo.
In this webinar, Ma shared his five top five tips for thurning audio stories into web stories. Then, Hidalgo shared her tips for taking great photos to go with your web posts. The webinar is rounded out with a Q & A session from participants.
The archive of the webinar is free to view below.
Coming up in March, PMJA Training will offer a webinar focused on tips and tricks for managing a complicated investigative project – regardless of your newsroom size. Watch this space as well as PMJA's facebook page and @PMJATweets on twitter for the latest offerings from PMJA Training.